Production information
PT-1799V Servo System Tensile Test Machine
Tensile and Computer Servo and Camera system tensile test machine
Product description
It is mainly used for testing materials with a capacity of less than 20kN. It can be used for tensile, compression and bending tests. This power uses high torque and high precision servo motors. The combination of accuracy and high rigidity and strength of the body structure provides a quiet test environment and high-precision test results.
Applicable industry
Rubber, plastic, tape, textile, paper, film, electronics, metal, wood, packaging, medical, wire and other industries.

In addition to the simultaneous shooting during the test, tare and test start buttons are added. The reasonable price

and made in Taiwan.
Equipment Specifications
(表格可以拖曳)
Model
PT-1799V

Load Capacity

1,2,5,10,20,50,100,200,500,1000,2000,3000 kgf

Input

Load 2 set;2 point enlogation 1 set;USB connection

button

All zero ; Test Start ; Up &down Move ; Power ; EM-stop

load Unit

kgf , LB , N ; gf........

Load Resolution

Below 0.5 %

Force Resolution

1/20,000 Max:1/200,000

Graph

Auto

displacement

0.0004mm

Max Stoke
(uninclude Grip)

1000mm

effect test Width

398mm

Power

AC Servo Motor

Test Speed

0.01 ~1000mm/Minute, Computer Control.

base part

USB-wire*1,software (English/Chinese/JP/

España

)*1

option

Grip

PC Computer

WINDOWS 7/8/10 system

Size / Weight/Power

76 × 57 × 152cm ; 130kg ; 1P,AC220V.

Sctucture

Ball screw, timing belt, linear slider, aluminum alloy sealing plate, screw telescopic dust curtain, exquisite aluminum alloy cross bar

Paint

Imported car paint
Report Demo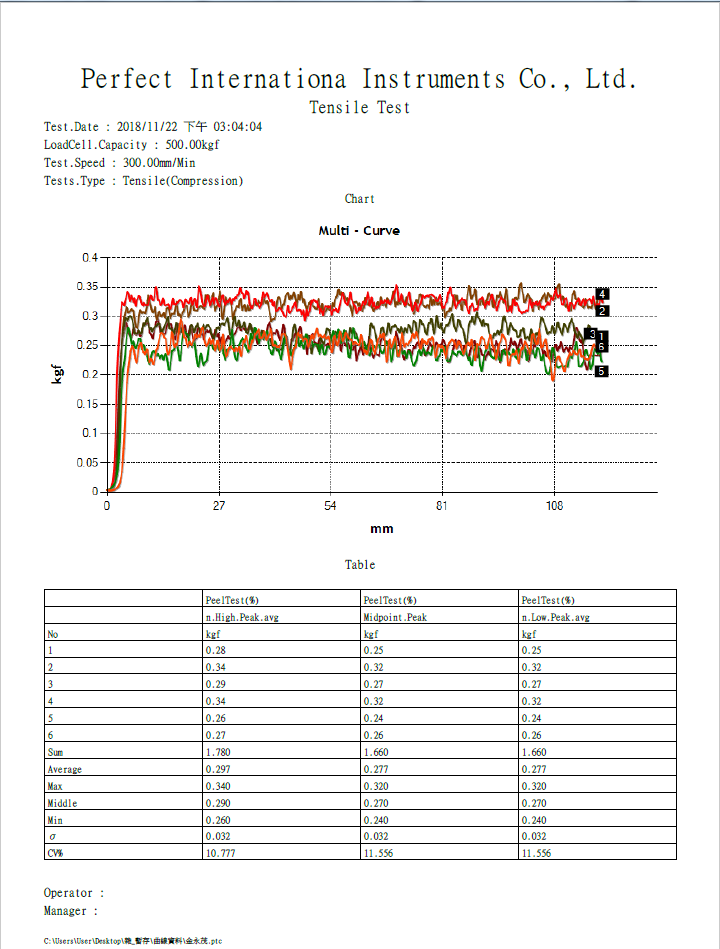 Software UI